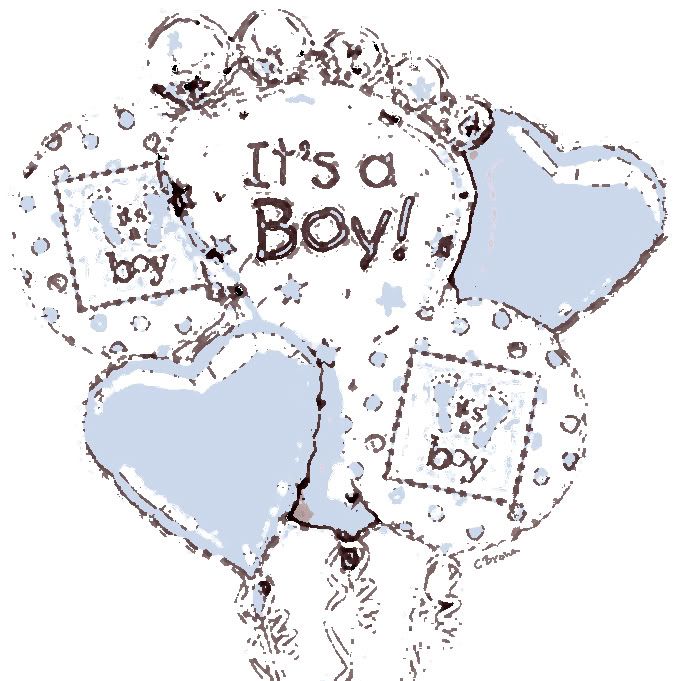 Well, actually, this isn't
my
most embarassing memory. It's my sister's, and I get embarassed for her every time I remember this.
I posted this almost a year ago, but it's time to remember it again...
A few years ago, my sister volunteered to be in charge of decorations for a baby shower. On the day of the shower, she arrived at the home about an hour early to set up. She knocked on the door and heard, "Come on in, the door's open."
Cheri entered the house and called out to the people sitting in the kitchen, "Don't bother getting up, I'm OK."
She pulled out the balloons, streamers, and banner. Enthusiastically, she proceeded to decorate, standing on the couch and chairs to reach as high as possible.
After about 15 minutes of decorating, though, she sensed a strange sort of silence, and then heard whispering from the other room.
"Do you know who she is?"
"No, do you?"
My sister stopped her decorating and walked into the kitchen only to find a group of people staring blankly at her.
It was then she realized that they didn't know her, she didn't know them, and she was in the wrong home. Sheepishly she explained her mistake, quickly picked up her decorations and left.
Apparently, she had the right house number but the wrong street. Even though she thought she was right, she was wrong.
Painfully
wrong.
She had the right spirit but the wrong truth.
We live in a society that says,
"Truth is whatever you want it to be".


That may sound like a great philosophy to live by, but there's just one problem with that line of thinking...
It's not true.
Jesus said,
"I am the way, the truth, and the life. No one can come to the Father except through me."


Unless our truth lines up with His truth, we are going to find ourselves in the wrong place no matter how sincere our intentions may be.